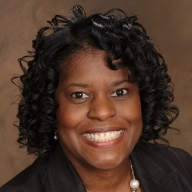 Dr. Angela Giles
Dr. Giles received an Associate of Applied Science degree in Human Services from Thomas Nelson in 2004. She has a bachelor's and a master's degree in social work from Christopher Newport University and Virginia Commonwealth University, respectively. She also has a doctoral degree in behavioral health from Arizona State University, where she serves as a faculty member.
A licensed clinical social worker, she currently provides integrative behavioral health services at the Hampton VA Medical Center which serves military veterans in Virginia and North Carolina. Her professional background includes employment with the Newport News Seventh District Court Services and Riverside Health Systems.
As an educator, Dr. Giles used her expertise in caring for veterans to help develop curricula that introduces future clinicians to military and veteran culture emphasizing that population's integrated healthcare needs and health management concerns. She also serves as a committee member for doctorate students pursuing research in integrated health care. Dr. Giles has also delivered presentations at the Annual Integrated Health Care Conference in Arizona.
She is a member of the Collaborative Family Health Care Association, American Board of Examiners in Clinical Social Work, American Psychotherapy Association and the Association of VA Social Workers.
Dr. Giles was recently featured on the Public Health Minute, a radio show broadcast at over 10 public radio stations, including National Public Radio, and designed to translate current research findings from expert researchers to communities. The show reaches 2.5 million listeners each week.
Dr. Giles remains connected to Thomas Nelson as a board member of the inaugural Thomas Nelson Alumni Council. Additionally, she established the Dr. Angela J. Giles & Marie A. Giles Scholarship at the College in 2016 to assist students pursuing a career in human services.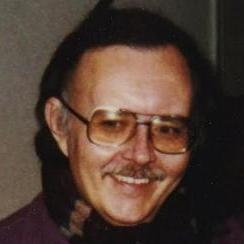 Mr. Raymond (Ray) Muzia
After joining the Army in 1966, Ray was stationed in Alaska where he served as a cook and perfected skills he had previously learned while cooking in a bakery at the very young age of 12 or 13. This talent served him well in his married life as he was responsible for many delicious family meals, especially on major holidays. Upon his honorable discharge from the army in 1968, Ray then attended Murray State University in Murray, Kentucky. He received his Bachelor of Science with majors in Economics, Psychology and Political Science in 1972 and his Master's degree in Economics in 1973. He was elected the President of the Student Government in 1971. While a student at Murray State, Ray was chosen by the Governor of Kentucky to become a member of the "The Honorable Order of Kentucky Colonels", a non-profit service organization. In 1977, Ray became a Professor of Economics at Thomas Nelson Community College, teaching so many people throughout the years that he could not go anywhere in public without meeting a former or current student. Ray had been the Interim Dean of Business, Public Services, Information Systems and Mathematics Division for the past 5-6 years until earlier this year when he took medical leave. Ray was a favorite among the students and his classes were memorable for his straight talk and common sense examples. You didn't forget him if you had him as a professor, with his blue jeans, long hair, boots and booming voice. Ray's dedication and love of teaching at Thomas Nelson was second only to his devotion to his two daughters who were his greatest source of enjoyment and accomplishment. Ray also met his wife, Leah, at Thomas Nelson and his daughters also attended classes there.

Ms. Margorie (Marge) L. Funk
Ms. Funk was one of Thomas Nelson's strongest advocates in both the local community and at the state level. Her service on the State Board for Community Colleges and on the local Thomas Nelson Board, indicated her strong support for Virginia's Community Colleges. Ms. Funk was deeply involved with the Thomas Nelson community, she represented York County on the Thomas Nelson College Board and served as chair of the board. Her support for the college was also evident through her participation in many on-campus activities. Ms. Funk passed away May 28, 2001.